Learning Blog 2020-21
We share details of what we've been up to in school here. You can still see pictures and information about the last school year including our home learning from March 2020 to July 2020 on last year's blog.
Visit to Layer Marney Tower - Nov 2020
Our Year 3 classes visited Layer Marney to learn more about the Bronze Age.
Rossetti Class Project Week - November 2020
Year 5 have been using their DT skills to create lifeboats linked to their Titanic project.
Year 1 Project Week -Castles - November 2020
Year 1 have been using their knowledge of castles to design and build their own castle.
Investigating air resistance - Oct 2020
In our science lessons this half-term, Year 5 Rossetti class have been designing our own parachute and looking at designs which have the greatest air resistance. You can see some more pictures on our class web page.
Learning to speak Italian - Oct 2020
Years 5 and 3 have been taking part in Italian lessons this half-term. They have been learning how to greet people and to introduce themselves in Italian, You can see some of their work here.
Our reading journey - Oct 2020
All of our classes have enjoyed some great class books this half-term. Our display shows the books we've been reading, writing about the books by the children and challenging vocabulary from each book. It's great to see the progression.
Year 4 Robotics - Sept 2020
Lear have started our robotics and coding learning by starting to work through the Wonder Workshop, the software which comes with the Dot and Dash robots. This is just the beginning - we will be designing obstacle courses, building Lego on top of them as well and finishing the term with a Robotic Olympics!
Meeting Larry the skeleton - Oct 2020
The children in Bloom and Rosen met Larry the skeleton. He helped us to learn all about our bodies and how to keep them healthy. The children enjoyed exploring Larry, feeding him healthy food and labelling the different parts of his skeleton. He even took part in our PE lesson, dancing to dem bones.
Heating water the Stone Age Way
Our Year 3 classes are learning about the Stone Age. We dug holes in the soil, layered the hole with clay and poured in cold water. Mr Setford took a stone from the fire and placed it in the cold water. We saw and heard the stone heat up the cold water. When we felt the water it was quite warm. This is how Stone Age people heated their water.
Year 6 Macbeth workshop - Sept 2020
Our Year 6 classes, Kipling and McGough, are studying Macbeth this term, and have been taking part in a drama workshop working on their own presentation of the play. The photos show the pupils constructing a throne using their own bodies as part of the set for the play.
Year 2 Ahlberg in the garden - Sept 20
Ahlberg Class have been enjoying their gardening lessons with Mr Setford. They have been finding fruits grown within our garden and learning about the types and age of 'fruit' that are often classed as a vegetable.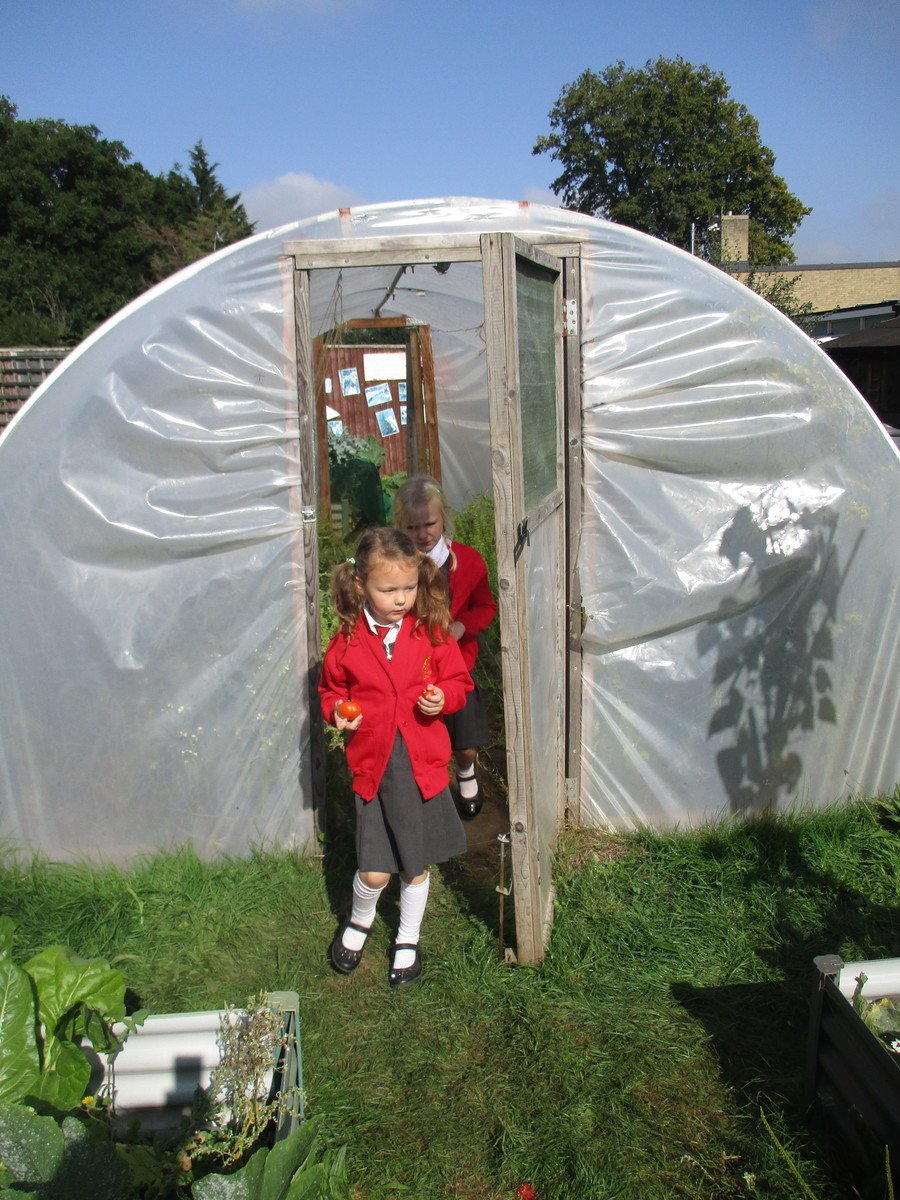 Year 3 and 4 BMX Academy - Sept 20
Our Year and 4 classes have enjoyed a BMX workshop in the playground. The workshop focuses on cycling skills and tricks, but also on developing resilience and a growth mindset.