Performance information
Performance data
Data from 2016 onwards is based on scaled scores. Year 2 and 6 children sit tests, for which they get a 'raw score' (the number of marks). The Standards and Testing Agency then provide us with a formula to turn these into 'scaled scores' (that can change each year based upon how well the country does in each test). If a child has a 'score' of 100 or more, they have achieved the national standard and if they are below it, then they are 'working towards' that standard.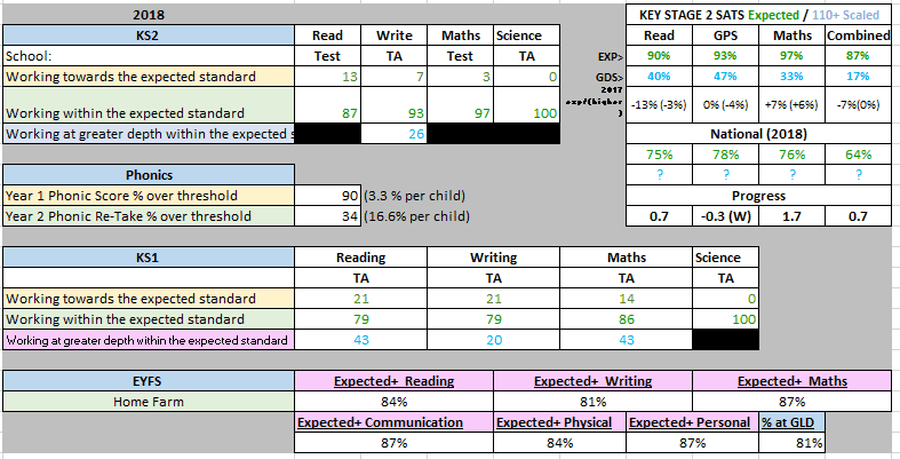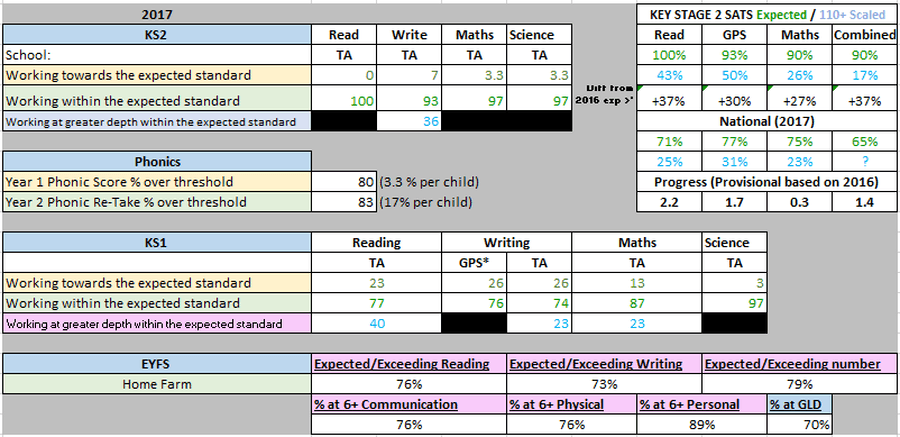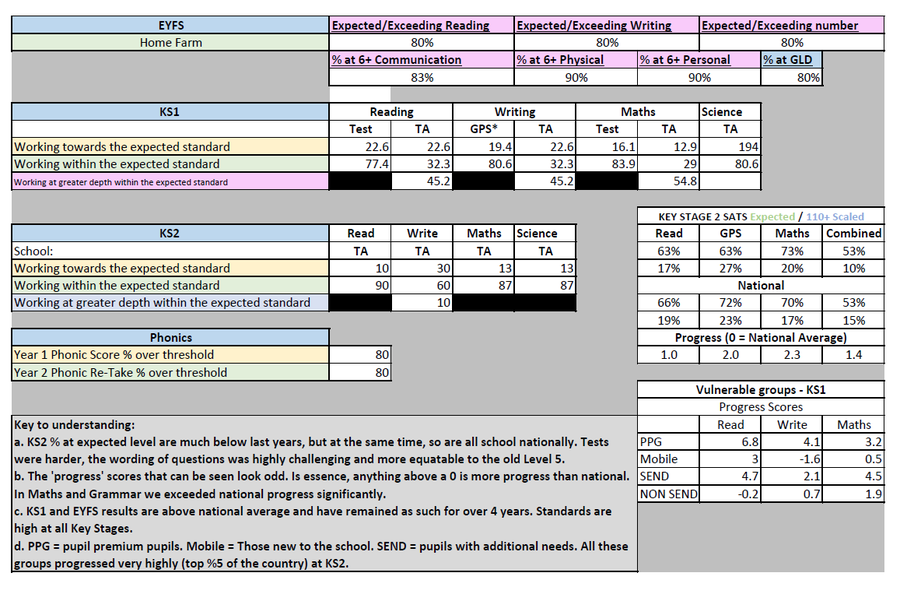 Pre-2016 performance data
Prior to 2016, Years 2 and 6 were assessed in terms of curriculum levels. You can see details of pre-2016 performance data below.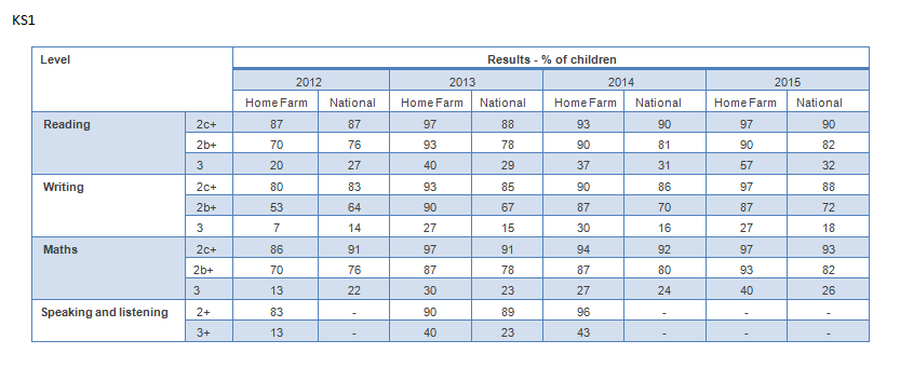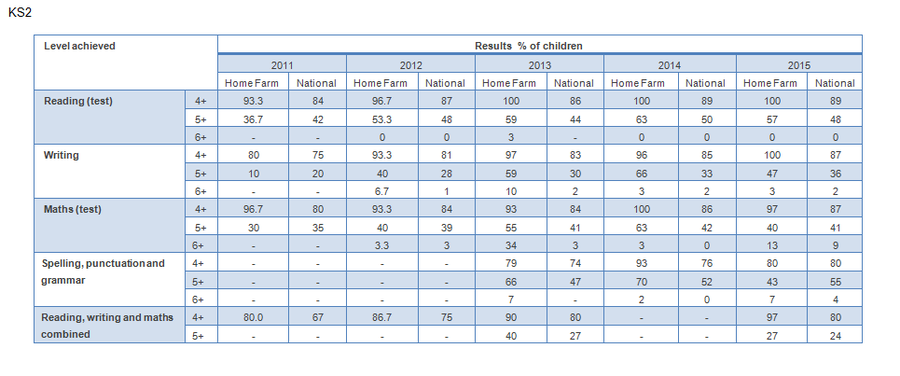 Proportion of pupils making expected progress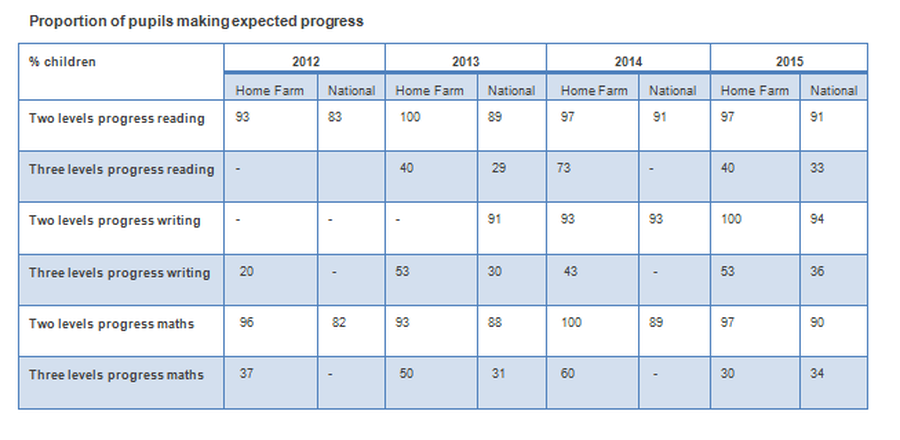 Early Years Foundation Stage data