Gazette, April 2017
Green gang - celebrating National Gardening Week with Cala Homes and gardening expert Wayne Setford
Gazette, December 2016
Be safe, be seen - road safety campaign in partnership with Cala Homes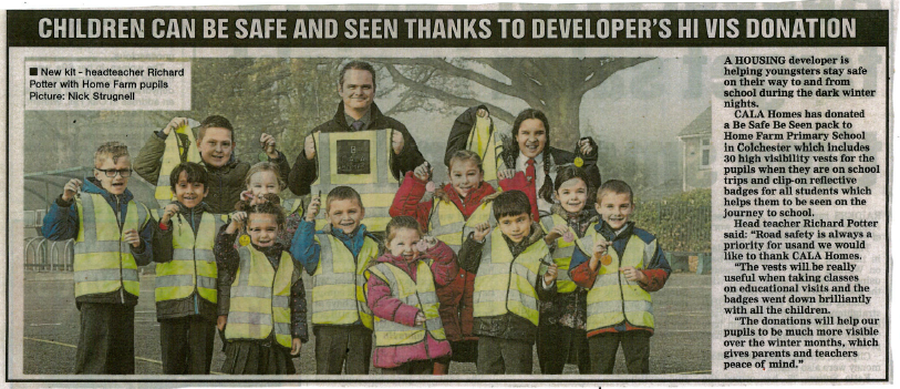 Times Educational Supplement
The national Times Educational Supplement covered our eco work on 29th April 2016
November 2015
Further coverage of Home Farm's Ashden Award - East Anglian Daily Times; Young Journalist Academy; Primary Times; Building for Education.
Gazette, October 2015
Home Farm wins a national Ashden Award for sustainability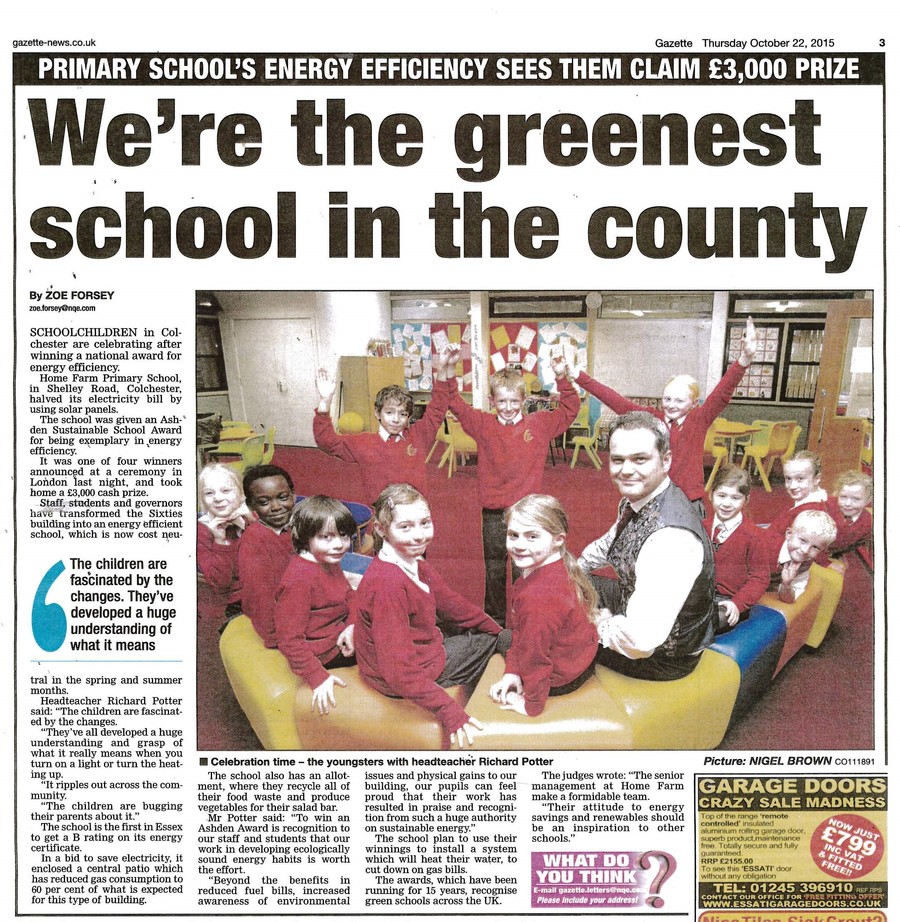 Gazette, April 2015
Home Farm wins in the Accord Coalition Inclusivity Awards 2015
Gazette, November 2014
Home Farm wins at the Colchester Sports Personality of the Year Awards.
Gazette, September 2014
Reception new starters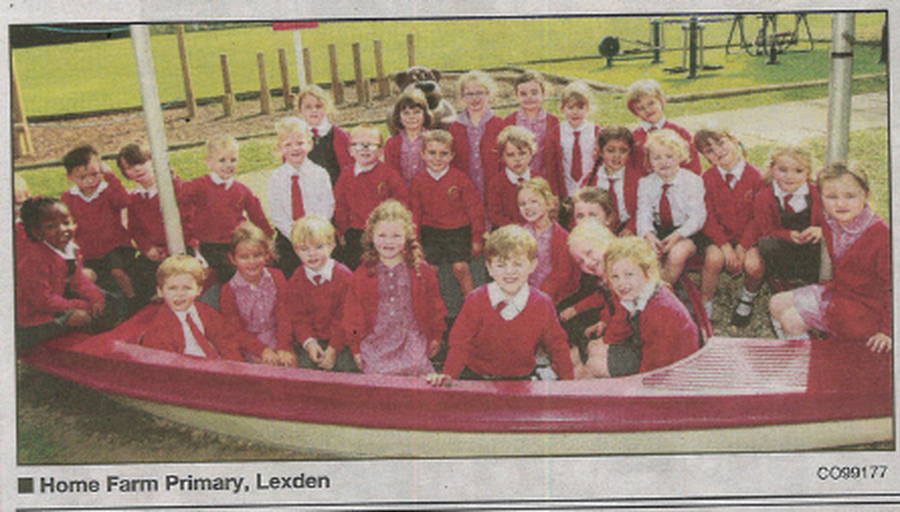 Gazette, September 2014
Class 6 visit to Lexden History Group exhibition.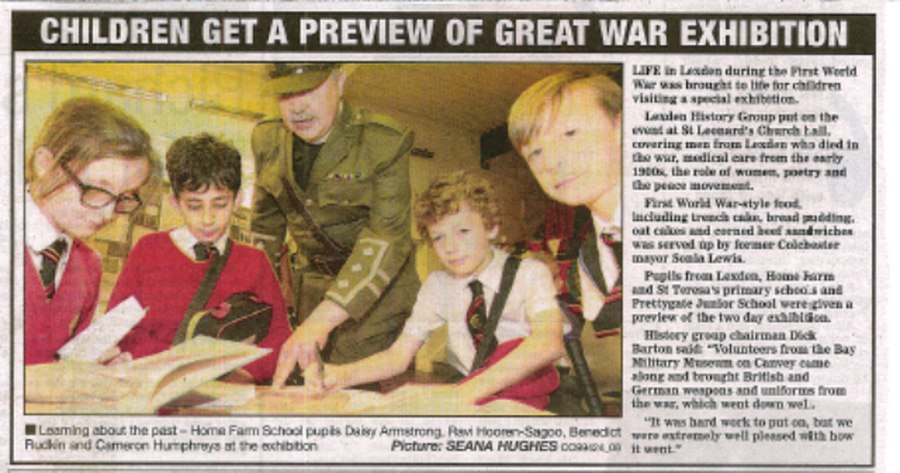 Essex County Standard, September 2013
Home Farm wins Anglia in Bloom special award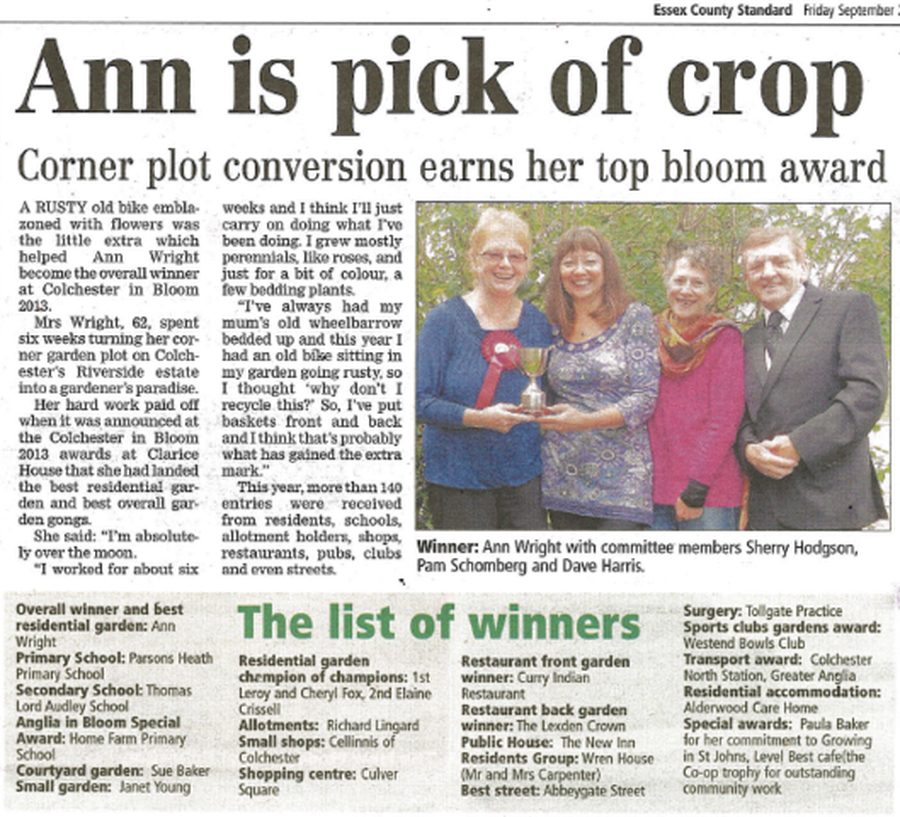 Gazette, September 2013
Sir Bob Russell MP opens new library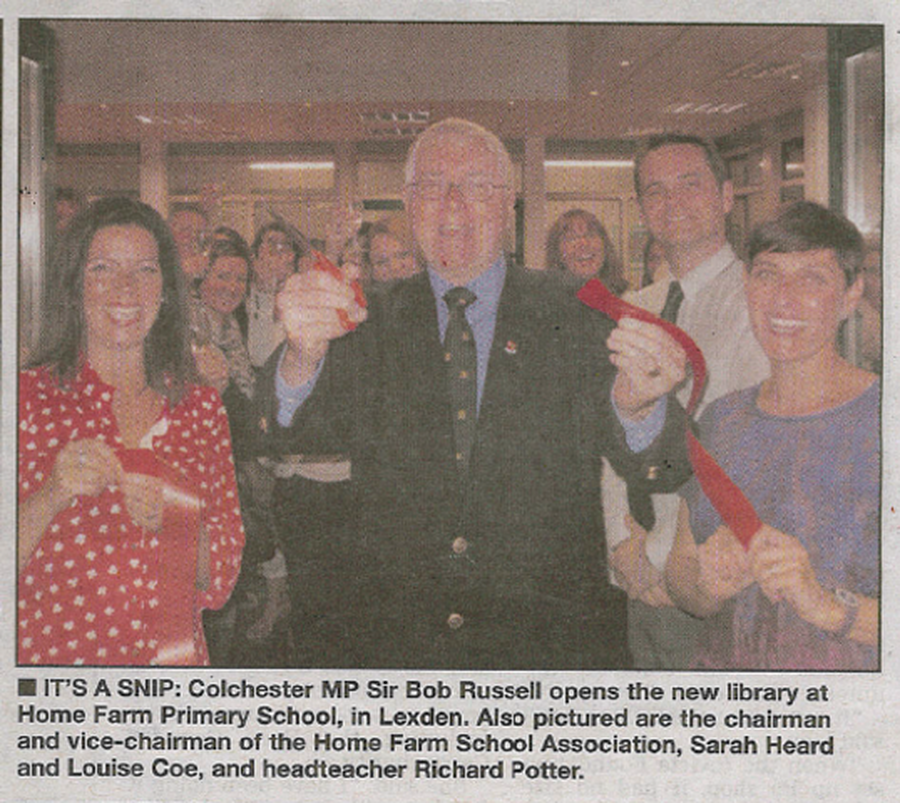 Gazette, December 2013
Key Stage 1 children perform their Christmas nativity play.