HOME FARM PRIMARY SCHOOL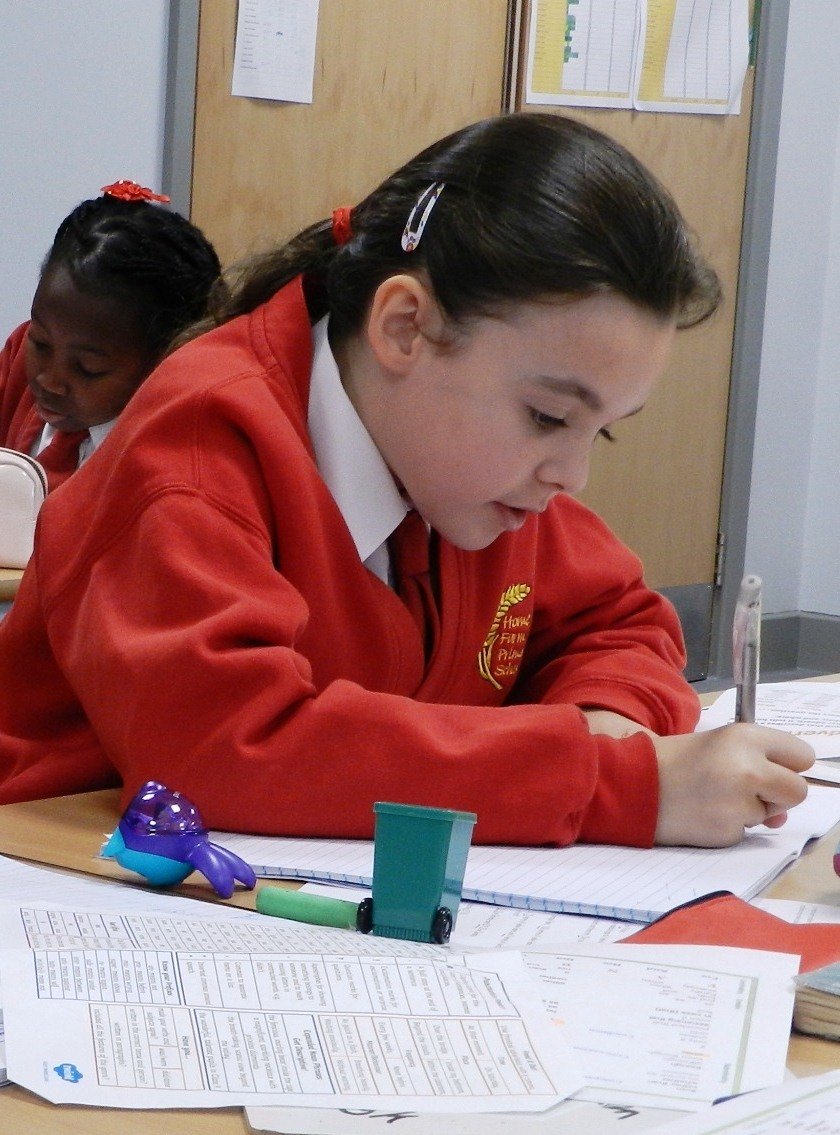 Welcome to Home Farm Primary School
I believe that Home Farm Primary should be the first choice for all parents and carers, in order to ensure that their children experience a happy, healthy and productive start to their school lives.
It is the school's ethos that every child develops holistically: both academically and as a person in their own right. The school works as a community to ensure that each child benefits from a truly rewarding and rounded educational experience. We invite parents to share the responsibility for their children's education by working together with us so that, by the time pupils leave us, they are fully prepared for the next step in their educational lives.
We love to meet prospective parents, carers and children in order that they can experience for themselves the exciting, progressive and happy environment we have to offer. We offer tours and induction for prospective parents and children looking to join us when spaces become available or for each new Reception class intake.
The governors, staff and I are dedicated to offering a school where safety is valued, world and community culture is explored and with an overarching emphasis on learning through exciting opportunities. This will involve going outdoors, public speaking and performances as well as exciting project weeks each half term!
We are proud of our school and believe that we can offer all of our children the very best start in life. We hope the information on our website is useful for you. Our office staff are always willing and available to answer your queries.
Come and visit us... we think you'll agree that Home Farm Primary School is a pretty special place for your child to be!
Mr R Potter, Headteacher
Starting school in September 2022
If you have a child starting school in September 2022, you will be able to apply online for a school place through Essex County Council between 8 November 2021 and 15 January 2022.
If you are interested in finding out more about Home Farm as an option for your child, we are offering some opportunities for you to find out more about us:
Virtual Open Evening for prospective parents
Join us for our virtual Open Evening taking place online on Tuesday 30 November 2021 from 6:00pm to 7:00pm. You will be able to meet Mr Potter our Headteacher and our EYFS teachers and to find out more about the school. If you would like to attend, please send an email to the school office at admin@homefarm.essex.sch.uk and we will send you instructions for joining the virtual event a little nearer the time.
Small group tours for parents living in our priority admissions area
If you live in our priority admissions area, you can attend a small group tour of the school. These are taking place on:
Wednesday 8th December 2021 starting at 9:15am; 9:45am and 10:15am
Thursday 9th December 2021 starting at 1:30pm, 2:00pm and 2:30pm.
Booking for the small group tours will not open until Tuesday 1 December 2021. To book a place please contact the school office after 1 December. You can check whether you live in our priority admissions area on the Essex County Council website here.
Covid-19 Risk assessment (updated September 2021)
We have a risk assessment in place which sets out our protocols and operational procedures in the context of the Covid-19 pandemic. The risk assessment is a working document and will develop and evolve over time.
You can see an overview of our risk assessment here.
You can see our outbreak management plan here.
You can see an overview of our remote education plan here.
Latest School calendar Events
Online open evening for prospective parents

30

Nov

2021

6:00 pm - 7:00 pm
Parent Forum meeting

03

Dec

2021

2:00 pm - 2:45 pm
Year 1 to 6 Parents Evening

06

Dec

2021

3:30 pm - 6:00 pm
Year 1 to 6 Parents Evening

07

Dec

2021

3:30 pm - 6:00 pm
Year 2 Christmas performance

09

Dec

2021

9:30 am - 10:30 am